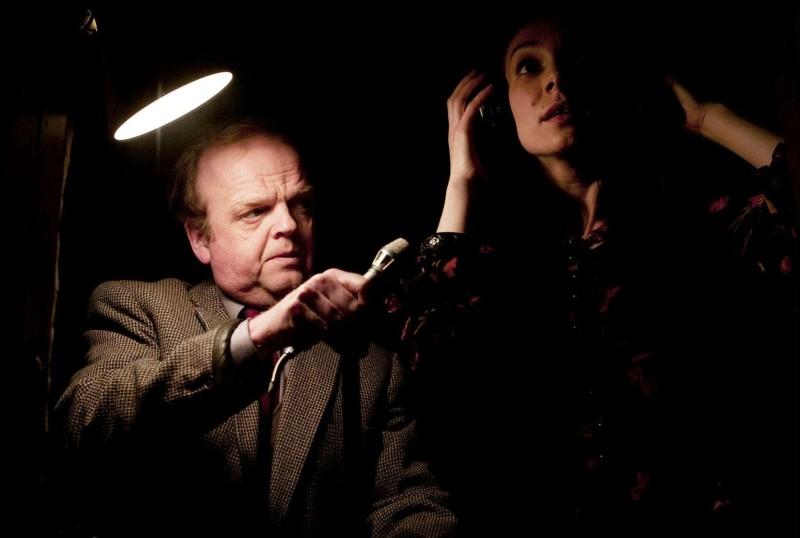 Wc assume "The Len Continuum" looks something like this.
Did you sneak over to the Vanguard Program last TIFF and see Peter Strickland's tribute to Eurosleaze cinema,
The Duke of Burgundy
or maybe you saw his tribute to giallo and sound design,
Berberian Sound Studio
, which also premiered at the Vanguard? It's okay, we're tight with Vanguard. Well now Strickland's radio drama
"The Len Continuum"
is airing on BBC Radio 4. It stars Toby Jones from
Berberian Sound Studio
and it sounds plenty promising.
The debut for radio by the critically acclaimed British filmmaker Peter Strickland, writer and director of cult films Berberian Sound Studio and The Duke of Burgundy.

Sometime in the early eighties, struggling

actor Len is increasingly overshadowed by his wife Alice's successful career in local radio. As his bitterness grows, he comes by a chance to finally prove himself.





Surreal soundscapes and black humour with Toby Jones and Belinda Stewart-Wilson.
Will there be ladies with black leather gloves or mole crickets singing? Listen to find out. You can listen to it
on the Radio 4 site
for another three weeks.
Mole cricket!